Mark Reynolds has earned the right to hear his name called at Marlins Park on July 11, 2017. In a year when he was supposed to be a veteran fixture off the bench, Reynolds has thrived as an everyday starter. Of course, the haters are going to point to the "Coors Field" effect and how it's improved his numbers. For those of us actually watching Colorado play on a day in and day out basis, we have seen a different Reynolds from a year ago.
Looking Back
Let's head back to 2016 when the Rockies were bouncing between third, fourth and fifth place in the NL West. The team was showing signs of a potential break out year, never actually threatening the Giants or Dodgers at the top of the division.
Without a sure fire prospect in the wings to play first base, Colorado was giving late life in the career of veteran strikeout king Mark Reynolds. Colorado seemed like the perfect fit for both sides as the Rockies needed a first baseball and Reynolds needed a bounce back season. There is no better place for a veteran hitter to revive their career than Coors Field. Names like Michael Cuddyer, Justin Morneau, Yorvit Torrealba, and Jason Giambi all had great seasons in Denver during the twilight of their careers.
Reynolds appeared in 118 games before suffering a season ending injury to the hamate bone in his left hand. Before he sustained the injury, Reynolds was hitting a respectable .282 with 14 homeruns and 53 RBI's. Those numbers may look pedestrian, but for Reynolds, they were a sign of potential to extend his career. With the .282 batting average, he has the highest single season batting average of his career, showing the MLB world that even 9 years in a player can reinvent themselves.
Mark Reynolds w 2 HRs, 5 RBI (ties career high… last time April 2013) #rockies #writeinreynolds #BeLikeMark

— Jenny Cavnar (@jennycavnar) June 7, 2017
Current Day
Fast forward to the present 2017 season with a healthy more evolved reinvented version of Mark Reynolds. The season was supposed to be filled with spot starts and pinch hitting appearances for Reynolds, not a career renaissance. Reynolds has forced himself into the conversation as not just the best first basemen on the Rockies roster, but one of the best in the league for 2017.
If the season ended today, Reynolds would finish the season a .297 average, 16 homeruns, and 51 RBI's. As a matter of fact, Reynolds sits in the top ten for all major statistical categories for National League first basemen, sitting as the leader for RBI's among first basemen.
You all know it's true. Leader in RBI's….. Go #WriteInReynolds NOW!!! https://t.co/TX0qKHRj9V

— Andrew K (@COSportsNut) June 7, 2017
Despite being first in runs batted in, second in home runs, sixth in batting average, and ninth in OPS Reynolds is a write-in vote. The Rockies shiny new toy, Ian Desmond is listed as a first basemen on the ballot, though he has only played a handful of games at first base. You read that correctly, Mark Reynolds isn't even an option on the All-Star game ballot.
| | | | | |
| --- | --- | --- | --- | --- |
| | BATTING AVERAGE | RBI'S | HOMERUNS | OPS |
| MARK REYNOLDS | .297 | 51 | 16 | .935 |
| PLAYER A | .362 | 49 | 17 | 1.103 |
| PLAYER B | .244 | 36 | 13 | .851 |
| PLAYER C | .341 | 45 | 14 | 1.209 |
| PLAYER D | .310 | 36 | 13 | 1.007 |
| PLAYER E | .216 | 30 | 11 | .771 |
#WriteReynoldsIn
Looking at the chart, you could objectively take players B and E out of the picture entirely, leaving the voter with four choices, including Reynolds. One minor note, player C has only played in 37 games, compared to the average of 58 from the other players.
Those five players are Ryan Zimmerman (A), Anthony Rizzo (B), Freddie Freeman (C), Paul Goldschmidt (D), and Matt Carpenter (E), the top five vote-getters for the game. Aside from Goldschmidt, every one of these players play in a big market, with fans stuffing ballot boxes with their favorite player, instead of the better player.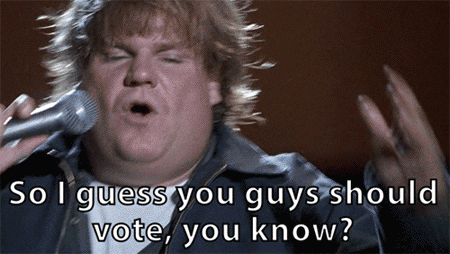 Should Mark Reynolds be the starter for the mid-summer classic? Not by any means, but he has done enough to be the number three on the roster. Reynolds not even being an option on the ballot, is all the fuel he will need to light the league up the rest of the way.
#WriteInReynolds