The Nashville Predators tied the Stanley Cup Final series 2-2, thanks in large part to Bridgestone Arena. Most people said Nashville outplayed Pittsburgh for the majority of the series.
Nashville has outplayed Pittsburgh in 11 of the 12 periods in this series and we're tied at 2's.
— Jeff Marek (@JeffMarek) June 6, 2017
They are right. Last year's playoffs, the Penguins were analytic's darlings. This year, they threw stats out the window, starting in the first round against Columbus. All credit to Hockey Reference for all of the statistics below. Time to nerd out.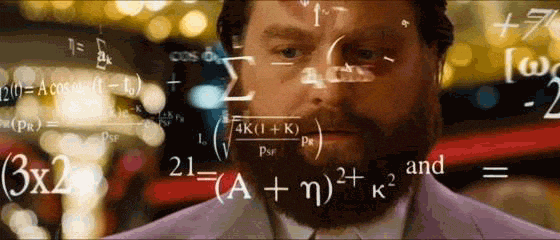 Pittsburgh is getting walloped in terms of Corsi this series. However, they are still in it. How?
Series so far pic.twitter.com/9CA51YH7BX
— Muneeb 🤠 (@muneebalamcu) June 6, 2017
The Penguins only have five players that cracked above 50% in CorsiFor percentage, which dictates how much of the play a player controls. Those players are not your usual suspects like Sidney Crosby or Evgeni Malkin. They are Mark Streit (66.7%), Chad Ruhwedel (55.2%), Phil Kessel (52.4%), Chris Kunitz (51.6%), and Josh Archibald (50%). That is not good news for Pittsburgh.  A quick fix is starting CorsiFor leader Streit. As a fresh body on a depleted defense, he can help control the pace of play more.
Next is shooting percentage. Jake Guenztel leads this category throughout the playoffs at a disgusting 27.7%. Feed him the puck and it goes in, but none of his teammates crack over 20%. Nashville has three players over 20%. One of them, Ryan Johansen, is injured. Tack on Pittsburgh's PDO, which combines the team's shooting percentage with the goalie's save percentage, at 99.99, and that does not end well. Pittsburgh must put more pucks on net to get more bounces.
Finally, goaltending. Many people want Marc-Andre Fleury, who filled in admirably while Matt Murray was injured, to start Game 5. However, Murray has the higher save percentage throughout these playoffs at .925. In the first two games of the final, Murray averaged a .929. If Murray steals a game in Nashville, Pittsburgh can win back-to-back Cups. Even if he cannot, a Game 7 it Pittsburgh heavily favors the Penguins. Pekka Rinne has an abysmal .738 at PPG Paints Arena during this series. That bodes well for the Penguins.
In short: the playoffs are where stats go to die. Luck is necessary. It needs to stay with Pittsburgh if they want to win though. Otherwise, they will end up like this Penguin.
This is too good to be true:
A catfish…
Wearing a hat…
With a penguin in its mouth. #StanleyCup pic.twitter.com/N9qvkJLECh
— ArmchairAllAmericans (@ACAllAmericans) June 6, 2017
×
My name is Julia, and I'm a Bethesda, MD native. I became an ice hockey fan after my dad took me to a Capitals game when I was 7, but quickly realized most 5'2" southern girls don't become Peter Bondra. I'm a 2015 graduate of Mount Holyoke College where I studied psycholinguistics, which is a fancy way of saying why people talk funny. By day I'm a graduate student at UMD studying journalism.